The Top 2021 Design Trends To Freshen Up Your Home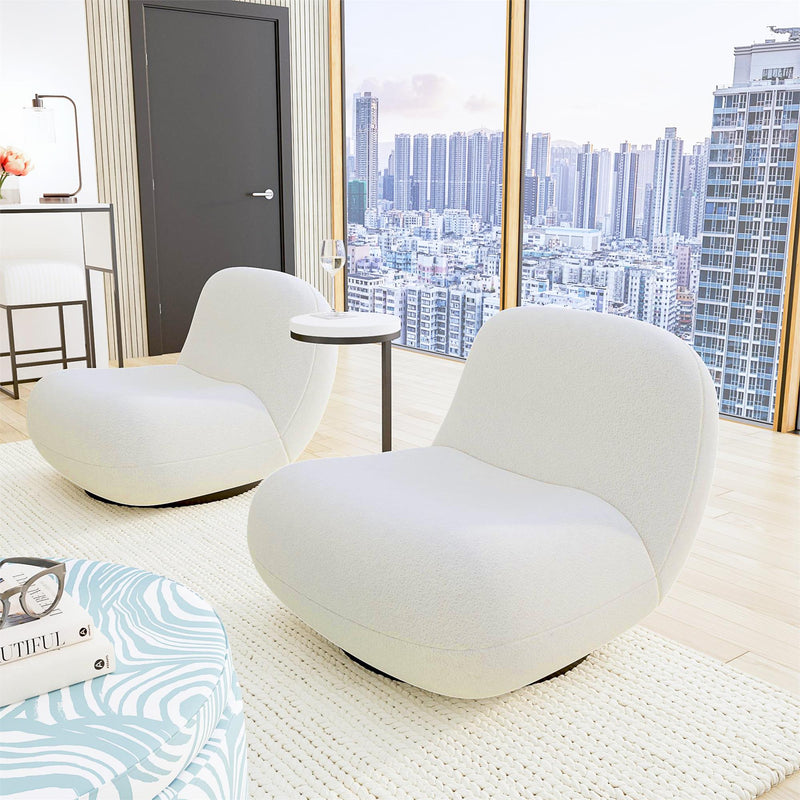 If 2021 has shown me anything, it's that it's important to feel as good as possible in my own environment. For many of us, it's been a year of working from home and of spaces within our homes that do double or triple duty. The living room isn't always just the living room, and the kitchen table isn't always the best place to do paperwork. Many of the top 2021 design trends reflect our collective desire for comfort, functionality and making the best of our sometimes unusual circumstances. Here are some of my favorites.
1. Multifunctional Spaces
When it comes to decor trends, the driving force this past year has been about spending plenty of time at home. The living room might double as the home office, which really deserves its own dedicated space. A piece such as the Perry 3 Drawer Apartment Chest turns any area into a workspace, thanks to the top drawer that flips down like a desk for a laptop. It's also a great option in a teen's room, with storage for a school tablet as well as a few favorite sweatshirts, game controllers or prized possessions.
2. Flowing Shapes and Curvy Furniture
Furniture doesn't have to be simply functional; it's better when it's fun, too. Flowing shapes and curved furniture were quite trendy in 2021 and are on trend again for 2022. Fluid, soft shapes evoke a sense of movement while adding a feeling of comfort that hints back to nature. Ideal Home predicts a trend of softening of lines, with curvaceous pieces becoming more commonplace — and I agree. The Crosby Boucle Swivel Chair from my The Village collection adds retro-modern fun with the added functionality of a swivel base. The playful shape looks just as nice in a bedroom as in a living room or a favorite reading nook. And the textured upholstery is so comfortable, it feels like a hug. It pairs well with furniture from any era mid-century or beyond, which is one reason I enjoy it so much.
3. Biophilic Design
Nature has a way of soothing the soul, even if the only nature nearby is a collection of houseplants and river rocks. Biophilic design connects us to nature by bringing natural elements indoors. As Fast Company noted, even before the pandemic, many of us spent more than 90% of our time indoors. A combination of houseplants and natural light in our homes is good for our mental health. Plants help reduce stress, and moving our gaze from the computer screen to a houseplant for even a few brief moments helps restore focus and reduce mental fatigue. If you don't have a green thumb, start with low-maintenance plants such as ivy or a potted rubber tree.
4. Comfort Is Key
Comfort is king, queen and the entire universe when it comes to our homes, especially the past couple of years. Long gone are the days when a room was off-limits except for when company visited. As Apartment Therapy explains, every room should include furniture that you enjoy and actually use. 
The Mulberry Power Reclining Sectional from my Downtown collection is the perfect example of that. It has deep, comfortable seats, a storage armrest and adjustable headrests, as well as a recliner. It's perfect for binge-watching any night of the week.
Refresh Your Rooms to Refresh Your Soul
Even a little bit of a room refresh helps when it comes to those indoor spaces we've all become so familiar with the past year. Do what you can, when you can, and your well-being will thank you for it.
Sources
Apartment Therapy – These Are the Biggest Home Decor Trends of 2021 So Far, According to Designers
Ideal Home – Home Decor Trends to Watch Out for in 2022
Fast Company – What is Biophilic Design, and Can it Really Make You Happier and Healthier?