Get Cozy: Avoid Cabin Fever With Inside-Weather Furniture Ideas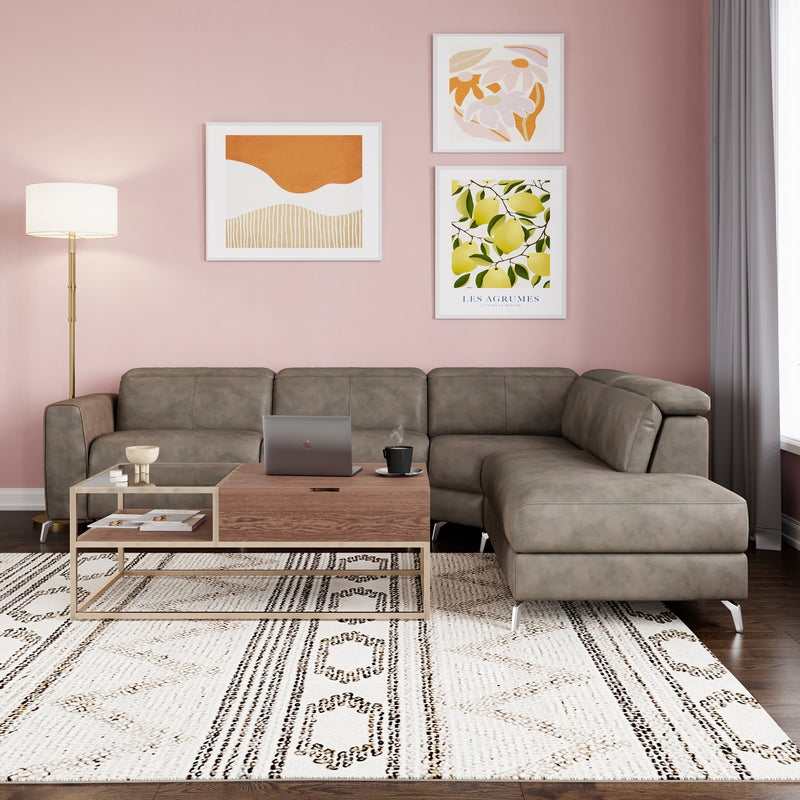 Between the pandemic and cold winter weather, it's all too easy to feel cabin fever setting in. 
Despite how much we love our homes, we can quickly tire of our environments and find ourselves in need of ways to pass the time. Whether you've been stuck inside for a few months or a couple of days, there are a lot of fun ways to bring the whole family together.

Pull up your favorite inside-weather furniture and prepare to get cozy. Trying these clever ideas will hopefully change your mind about the time you're spending indoors.
Fun Activities for the Entire Family
It only takes a few canvases and a couple of tubes of paint to bring brightness to a dreary winter day. 
When you gather the family around and get creative with your own paint party, a couple of amazing things can happen. You'll get to spend time laughing together, and you'll have meaningful, one-of-a-kind art to display in your home. You can start by choosing canvas sizes that fit in open areas above accent furniture like the Wooster Sofa Table or other nooks and crannies like hallways with spotlights or built-in shelves. Your future guests will wonder which gallery you visited, and you'll have precious memories to cherish. 
Revisit Favorite Board Games
How long has it been since you've won an old-fashioned parlor game? These days, our lives are so busy that we rarely get the time to sit around the living room together and just play. Our Wooster Storage Coffee Table is perfect for a family game night. With its built-in storage compartment and spacious tabletop, it's big enough to gather all your loved ones and store the games inside when you're done.
If the long days of the season are starting to get to your family, grab your trusty board games out of the closet and get ready for a little friendly competition. Whip up a delicious spread of snacks to set on the sofa table while the kids get the game setup.
Hang Out With Friends (Virtually)
It might sound a little silly, but having a virtual dance party with your friends and neighbors is a recipe for instant laughter. Even if the weather is too frightful to get together, it's an activity that the whole family can enjoy. Everyone will get a little exercise, and you'll feel a sense of community with those you can't see in person.
Or, instead of dancing, you can lounge on the Mulberry Power Reclining Sectional with Reversible Chaise while having a family movie night. With something for everyone — recliner, chaise, drink holders, it's the perfect spot to relax and unwind while hanging out at home.
Throw a Picnic or Wine Night 
You might not be able to take your picnic outside, but there's no reason you can't pretend that picnic weather is upon us. Move your inside-weather furniture out of the way, spread out a blanket and ask your family to help you pack the picnic basket. 
There are no rules against having a picnic in front of your fireplace, and you'll love it so much that it will become a family tradition. You'll want to do it again every time you're stuck indoors — even during rainy summer days.
Gathering friends virtually for wine or yoga is another great way to stay connected, no matter what the weather's doing outside. 
Mix Things Up
Entertaining the family during snow days or quarantine doesn't have to be the boring TV-watching routine that fills you with dread. Thankfully, you don't have to let the weather stop you from having a little fun with those you love. 
With any of these indoor-weather ideas, you'll be laughing and having meaningful conversations that will make you wish every day could be spent at home together. You'll enjoy it so much, you'll certainly want to find more fun ways to make the cold days go faster.
For more inspiration and to see what we're up to next, join our family on Instagram.
Sources
Chowhound — How to Pull Off a Perfect Picnic Indoors
Eat This, Not That —
22 Proven Ways to Fight Cabin Fever